SETTIN' THE PACE
POST-FATHER'S DAY SPECIAL : ONLY 100 AVAILABLE
Ends July 20th, 2017
 The New Oris Dexter Gordon Watch
One *Original* Dexter Gordon Tenor Saxophone Reed

One 'Settin' the Pace' T-Shirt

Twenty (20) Free MP3 Downloads
 Personal Letter of Authentication from Maxine Gordon

LIMITED EDITION : ONLY 100 AVAILABLE
00

Days

00

Hours

00

Minutes

00

Seconds
Zipify Pages is an ecommerce landing page and sales funnel builder that seamlessly integrates with your Shopify store. Now publishing high-convering landing pages and sales funnels is as easy as just a few clicks Ater selecing a template, it's easy to customize it to fit your store by using our drag-and-drop editor.
DEXTER GORDON: SETTIN' THE PACE
Notes from Maxine Gordon, President
Dex Music LLC & The Dexter Gordon Society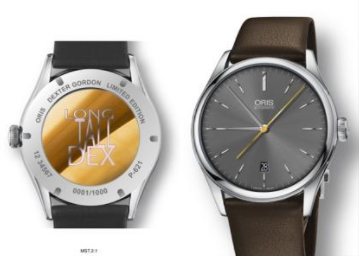 Dexter Gordon always wore a watch that was set to the specific time zone of the location where he was living or performing at any given time. He had quite a few watches but always with a leather band because he said it was more comfortable while playing. The Limited Edition Oris Dexter Gordon watch was designed with Dexter in mind and we are proud to offer this special promotion in his honor. We believe Fathers and sons who love jazz and who love Dexter's legacy will be honored to wear this lovely watch as a treasured memory. 
Settin' The Pace in Culture & Music
The expression "settin' the pace" refers to an early expression that comes from racing, where it refers to a horse that passes the others and leads the field. This would be what the young beboppers were attempting to do on December 11, 1947 when they recorded this side for Savoy Records with Leo Parker on baritone saxophone, Tadd Dameron on piano, Curley Russell on bass, and Art Blakey on drums. They were performing in a way that they hoped others would emulate.  
This Oris watch is "Settin' the Pace" as a collector's item. With only 1,000 numbered watches with an hour marker at 12 o'clock shaped like a saxophone reed. The central seconds hand is brass colored like a saxophone and elongated in homage to Dexter's height and nickname of "Long Tall Dexter." Dexter's name is spelled out around the outer edge of the dial, one letter above each hour marker. 
Inside the watch is an automatic mechanical movement that provides it with a discreet date window at 6 o'clock. Oris only makes mechanical watches and believes in the beauty and longevity of a watch powered by a precision-engineered, hand assembled movement. This partnership of Oris and Dexter Gordon mirrors the aesthetic of an artist who believed in beauty and longevity of the music he lived and breathed for. 
An Original Dexter Gordon Reed


When you order the Dexter Gordon Post-Father's Day Package, you also get one of Dexter's original tenor saxophone reeds that he kept in his private collection. The reeds are unused but were always kept nearby in case Dexter needed an extra reed for practice or for a gig. There are only 100 with this rare package.
A Thank You Letter of Authenticity 
The reed comes mounted on top of a Letter of Authenticity that you will receive from me — Maxine Gordon. The letter will be printed on Dexter's original stationary paper that we used for business correspondences when he returned from Europe in 1976, all the way until he was nominated for an Academy Award in 1986.
A Free Dexter Gordon T-Shirt 
In addition, you will receive a Free 'Setting the Pace' T-Shirt. The shirt mimics the watch design, which features Dexter's full name around the dial of the watch's face, and showcases Dexter's classic Blue Note photo from the album GO (1962) with his iconic signature. 
Twenty (20) Free Unreleased Dexter Gordon MP3 Downloads
Lastly, you will get Twenty (20) FREE MP3 Downloads of unreleased Dexter Gordon live performances with your order.
NOTE: Please allow up 2 to 4 weeks for delivery of all physical items and up to 48 hours for all digital downloads.